1
Signp
Click here to sign up and activate a user account.
or
Download and install the Screentime Manager app available on App Store and Google Play Store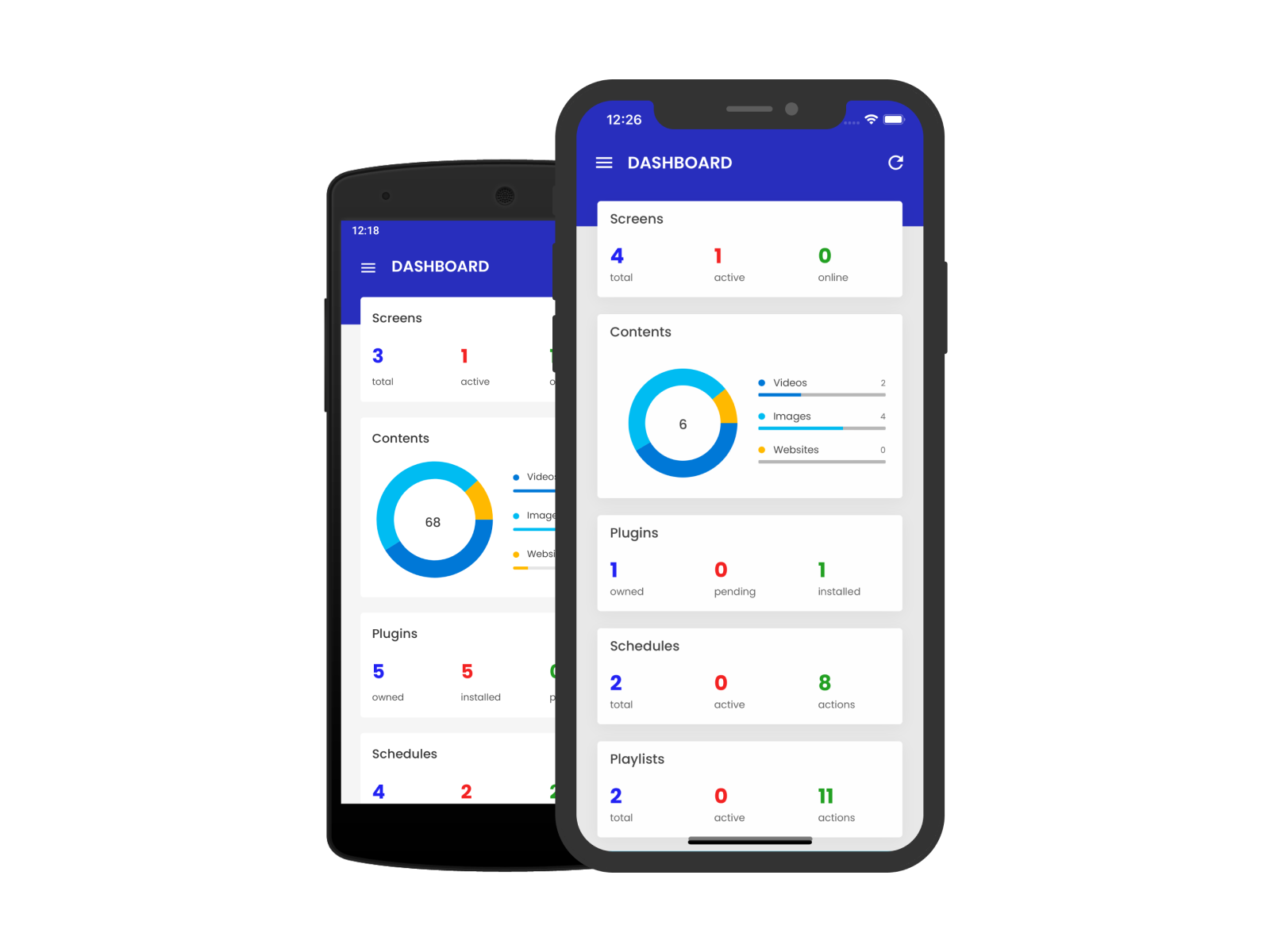 2
Login
Click here to login with your email address and password.
3
Add a Screen
Go to the Screens page and click the Add Screen button.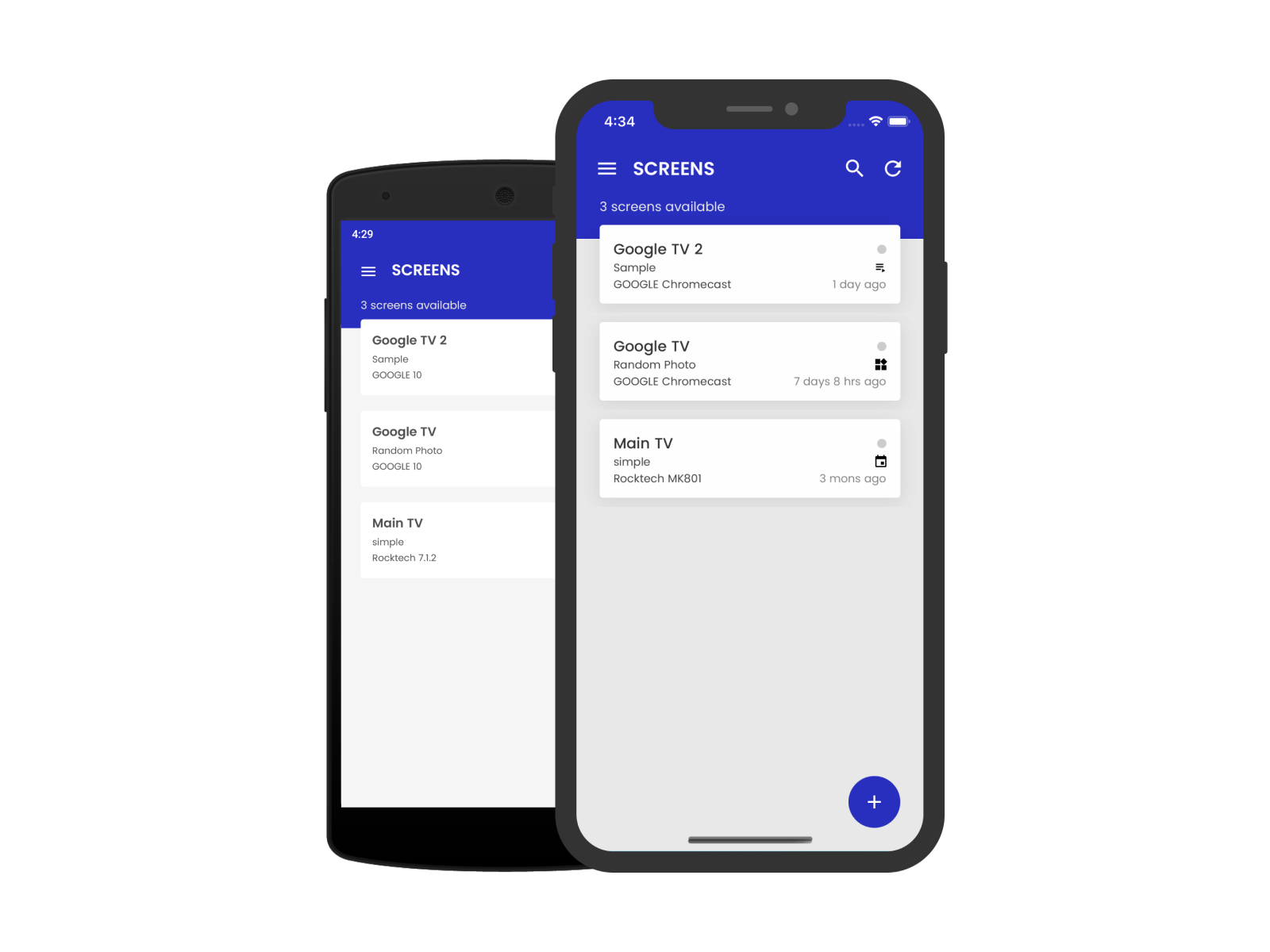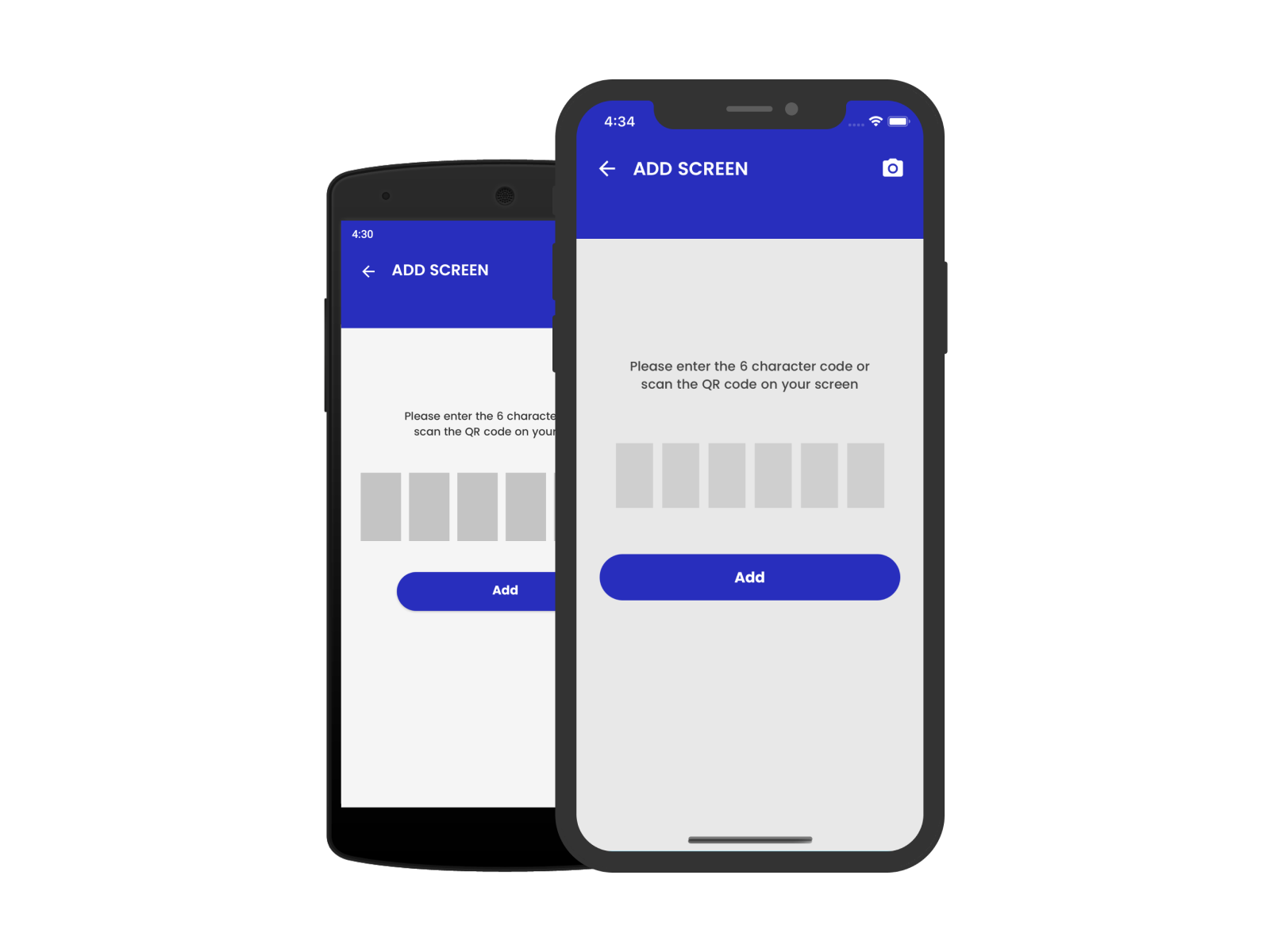 5
Enter Code
Enter the 6 character code on your Screentime Player screen.
4
All set!
Your Screentime Player is now set up and ready to download and display content from your account (Internet connection is required).